Regular price
Sale price
$79.95 USD
Unit price
per
Sale
Sold out
Introducing Ambiance, the candle infused with Amazonite crystal to bring calm and clarity to your life. The rich, musky fragrance of woody amber florals will create a warm and inviting atmosphere in your space, while the powerful properties of Amazonite will help you align with your goals and dreams. This crystal promotes balance, luck, and the ability to speak your truth, giving you the confidence to make the right decisions for yourself. Illuminate your space with Ambiance and feel empowered to manifest the life you desire.
Activation:
On the full moon bring this candle out and light it with intention, think about the things you want to bring into your life and what your life would look like if you were in total control.

Write on a piece of paper 3 things you are grateful for. On that same piece of paper write the things you want to bring into your life (manifestations) leave this piece of paper near your candle for the rest of the month. Each time you light this candle moving forward, remind yourself of your manifestations and be thankful for what you already have.

Each new moon, repeat this activation with a new piece of paper and dispose of the old one.
The Notes:
Base: Cedar, Fir Needle
Middle: Amber
Top: Jasmine, Saffron
Nitty Gritty:

Burn time: 65 hours
100% natural soy wax
100% cotton lead, free wicks
Hand poured in Melbourne
Affirmations will provide stronger energy
Share
View full details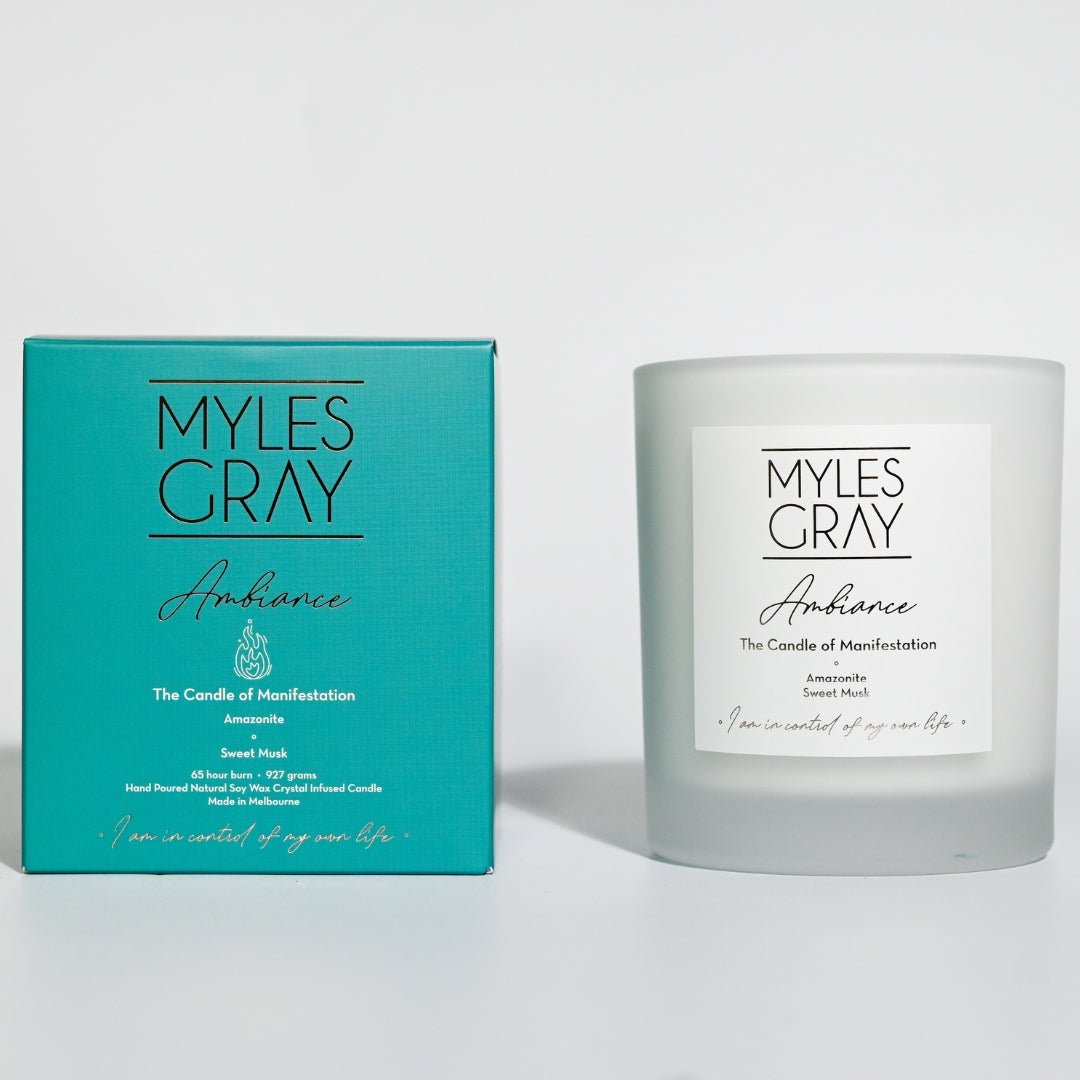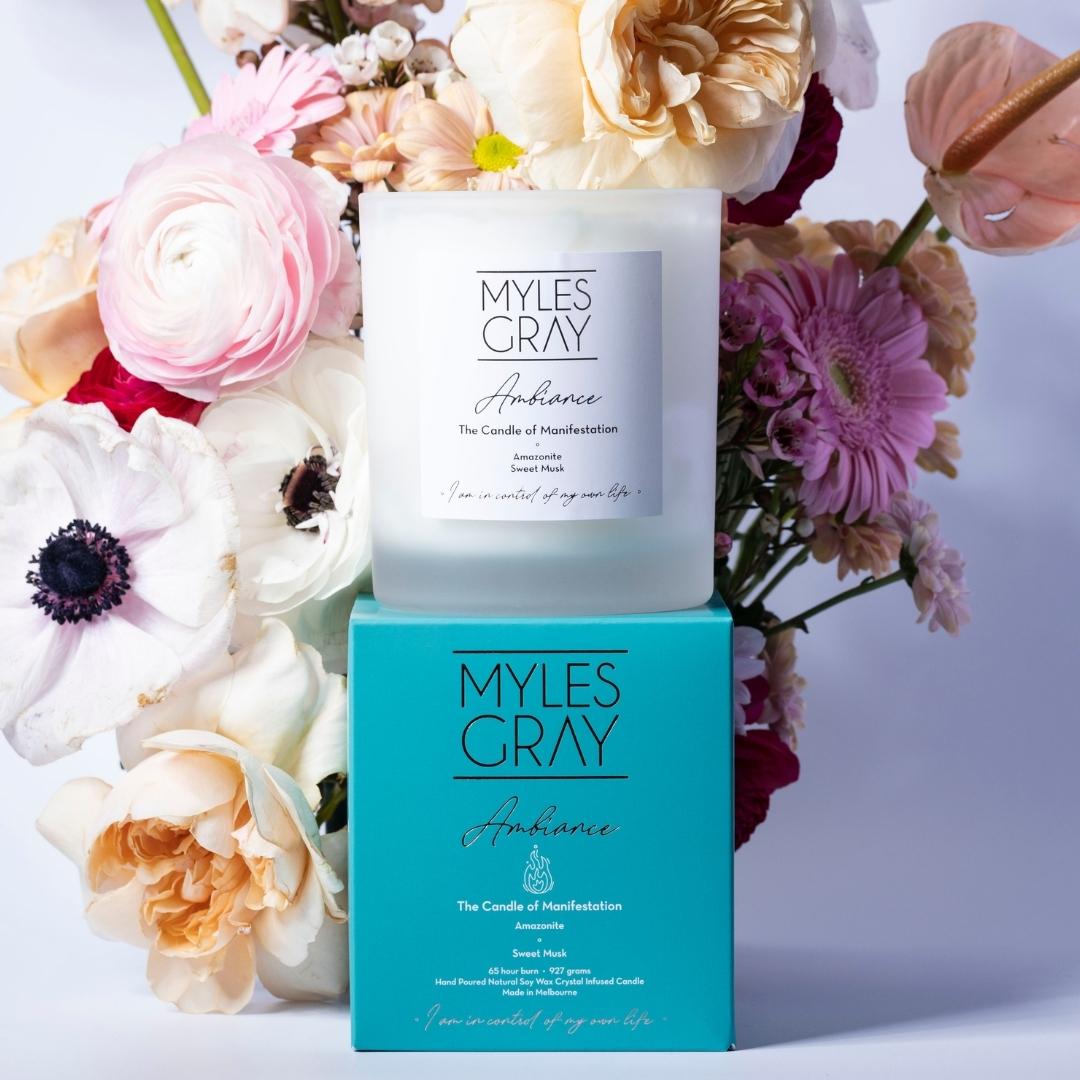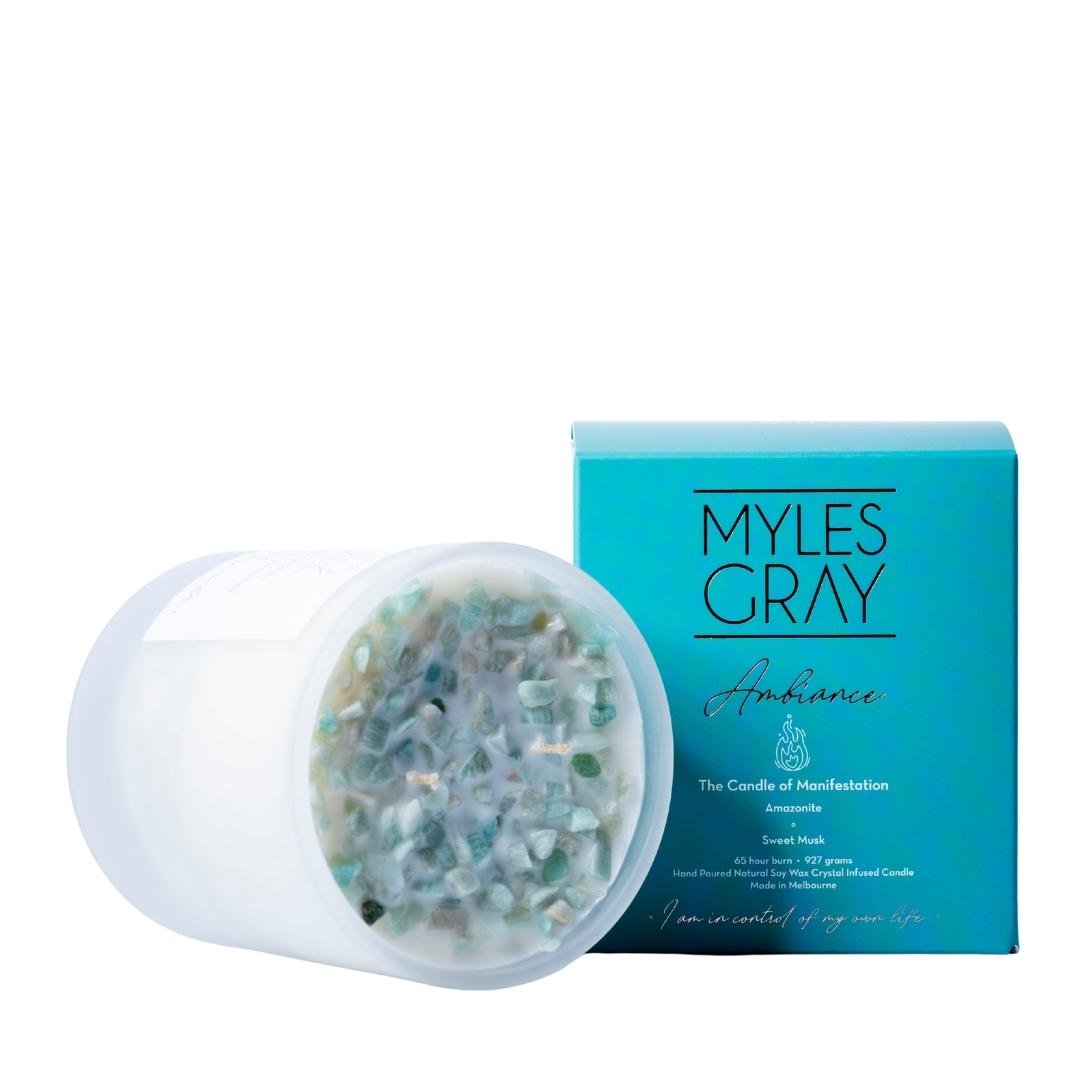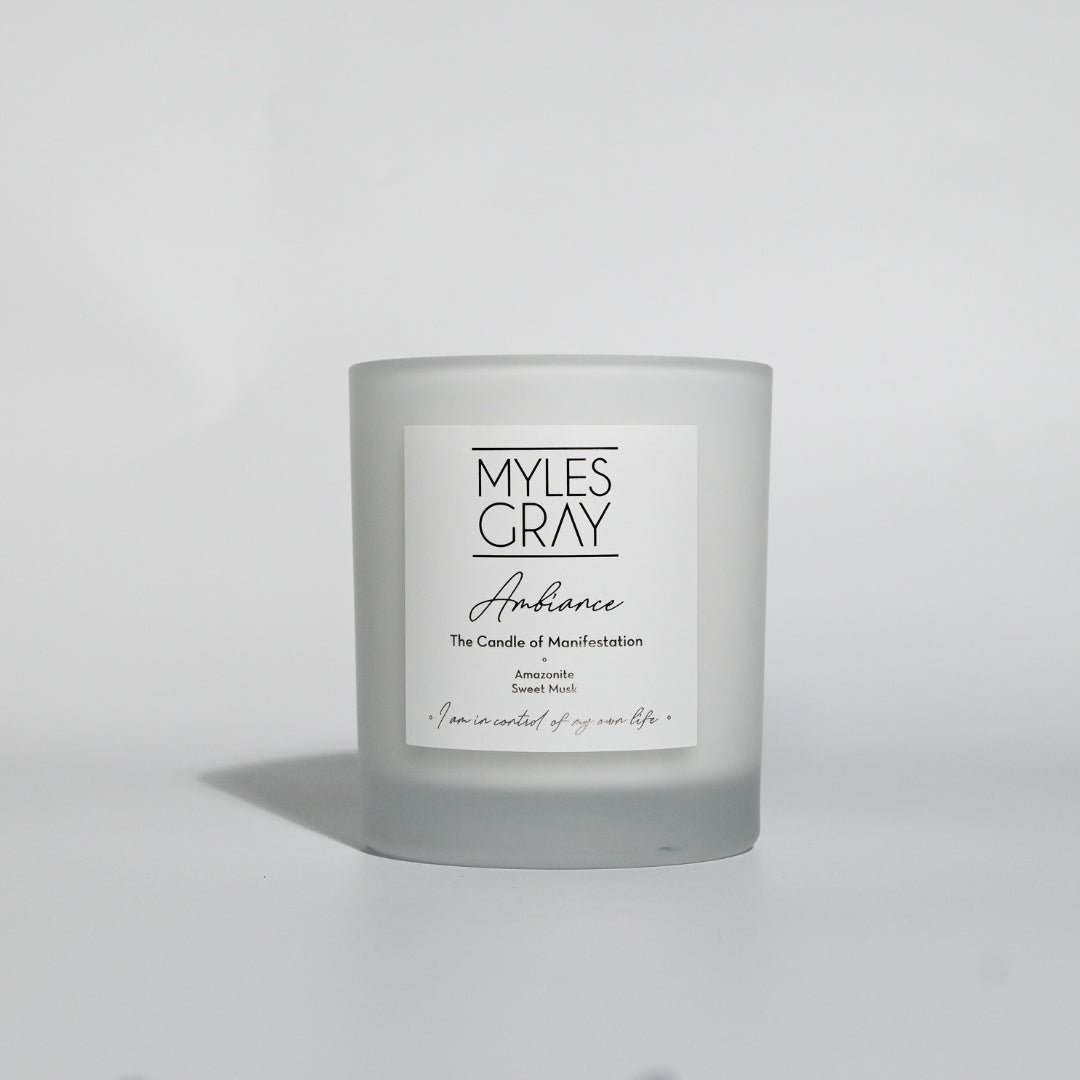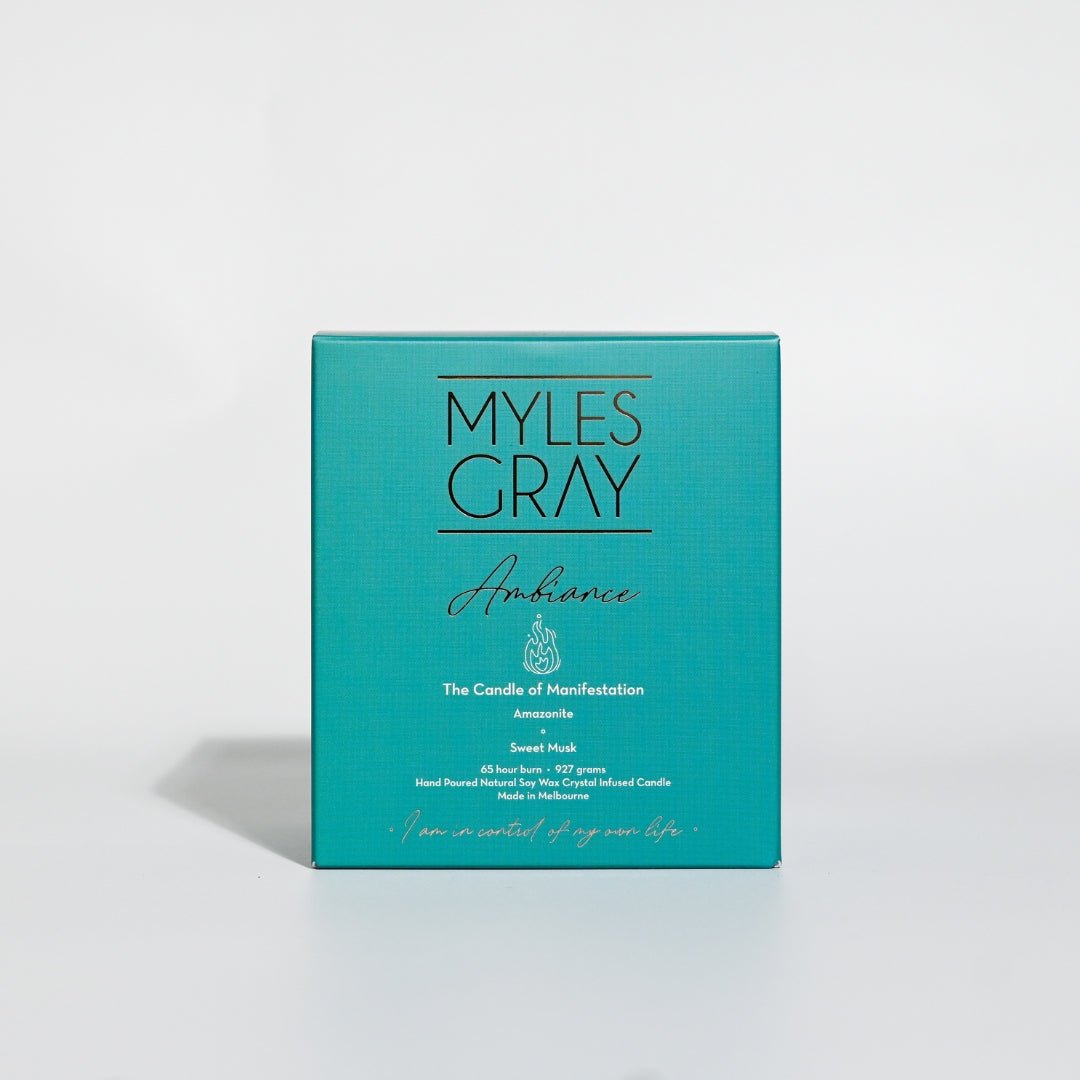 Beautiful candle
Nothing but good vibes and relaxation, absolutely love this candle.
The scent from this candle is absolutely amazing. Thank you so much. I love it 😊❤️
Just Divine <3
This is my first experience ordering candles that I've never physcially smelled before. So I wasn't sure what to expect. However the online descriptions are so accurate.
These candles look even better than in reality and the burn time is amazing. They burn so evenly and beautifully and the fragrance lasts without them initially being overpowering.
The added crystals and intentions are literally like the icing on the cake! What's not to love. It's five stars all the way from me :-) xoxo
Subtle and Intriguingly Unique
Ambiance is such a soft and unique smell. Its feminine but masculine. It makes me feel safe, calm and hopeful.