Regular price
Sale price
$54.95 USD
Unit price
per
Sale
Sold out
Infused with two of the most powerful healing crystals in the world, Tigers Eye and Amethyst. You will enter a zone of relaxation and heightened focus, helping you to achieve your goals and manifest your desires with ease.
Tigers Eye - renowned for its ability to recognise inner strength and clarify intentions - perfectly complements the peaceful and calming qualities of Amethyst. This allows you to "switch off" negative thought patterns and experience a serene, balanced mind.
Esprit Clair's oriental, clean scent is reminiscent of freshly washed linen bathed in sunshine, with a touch of coconut for added luxury. Incorporating Esprit Clair into your life can ignite a deeper level of clarity, peaceful sleep, accomplished goals and overall serenity. Order now and experience the magic for yourself!
The notes:
Base: Coconut Milk, Vanilla, Cedarwood, Amber
Middle: Toasted Coconut, Musk, Lavender, Eucalyptus
Top: Buttered Rum, Lemon, Lime
The affirmations: 
I act with courage and confidence.
I will live my life as the exciting adventure that it is. 
I will turn my dream into goals. I will turn my goals into steps. I will turn my steps into actions. I will complete an action everyday. 
The nitty gritty:
Burn time: 55 hours
282 gram wax
800 gram weight
100% natural soy wax
100% cotton lead, free wicks
Hand poured in Melbourne
Affirmations will provide stronger energy
Where to put me: 
Esprit Clair was made for the office, but also works in living rooms. Let the crystals guide you when placing this diffuser as it will be drawn to its natural home.
Pairs well with:
Lumiere (to enhance meditation)
Vous Pouvez (to increase confidence and clarity in a work setting)
Mauvaise (to remove negative self-doubt thoughts)
Navre (to have clarity through grief)
Chakra Alignment – Crown
Share
View full details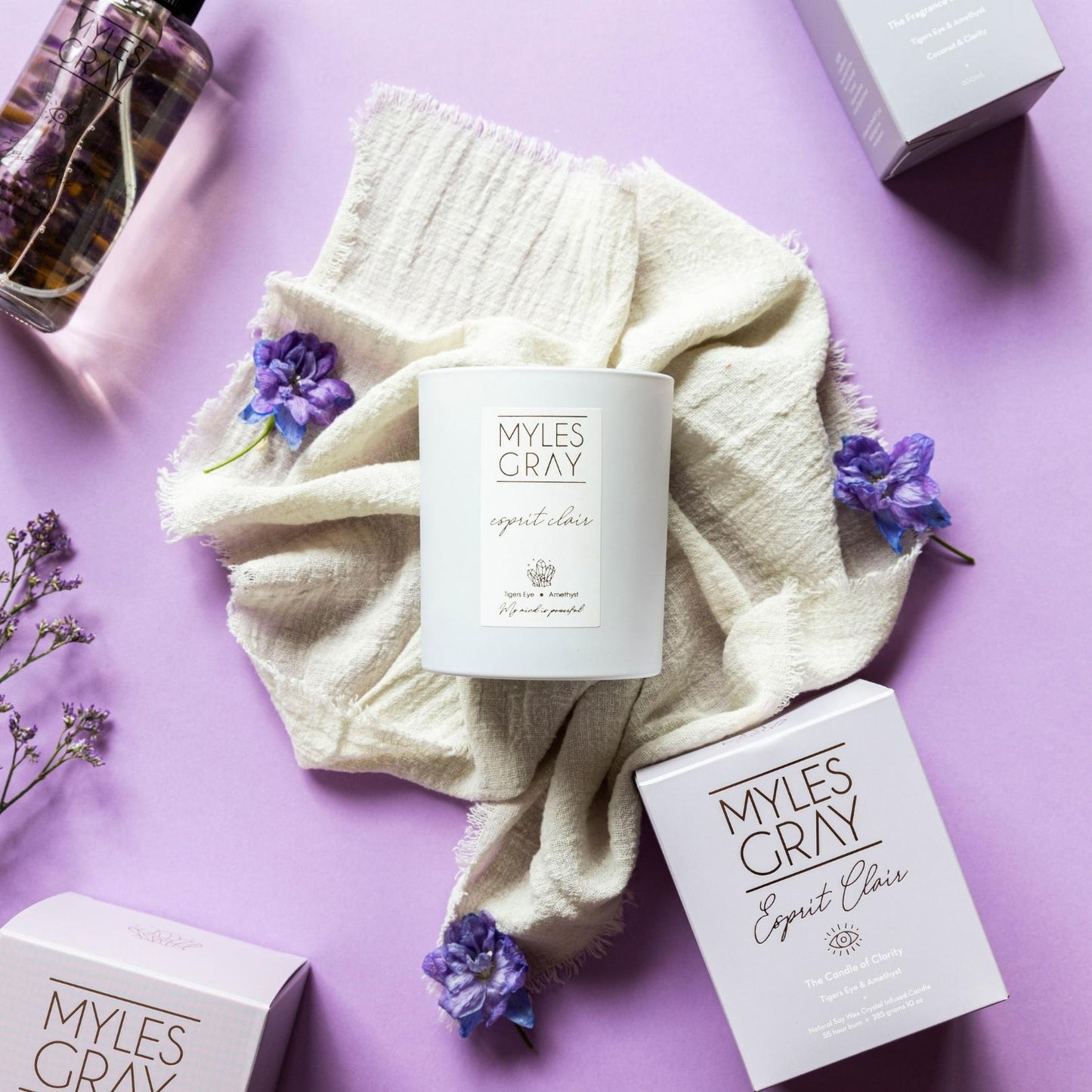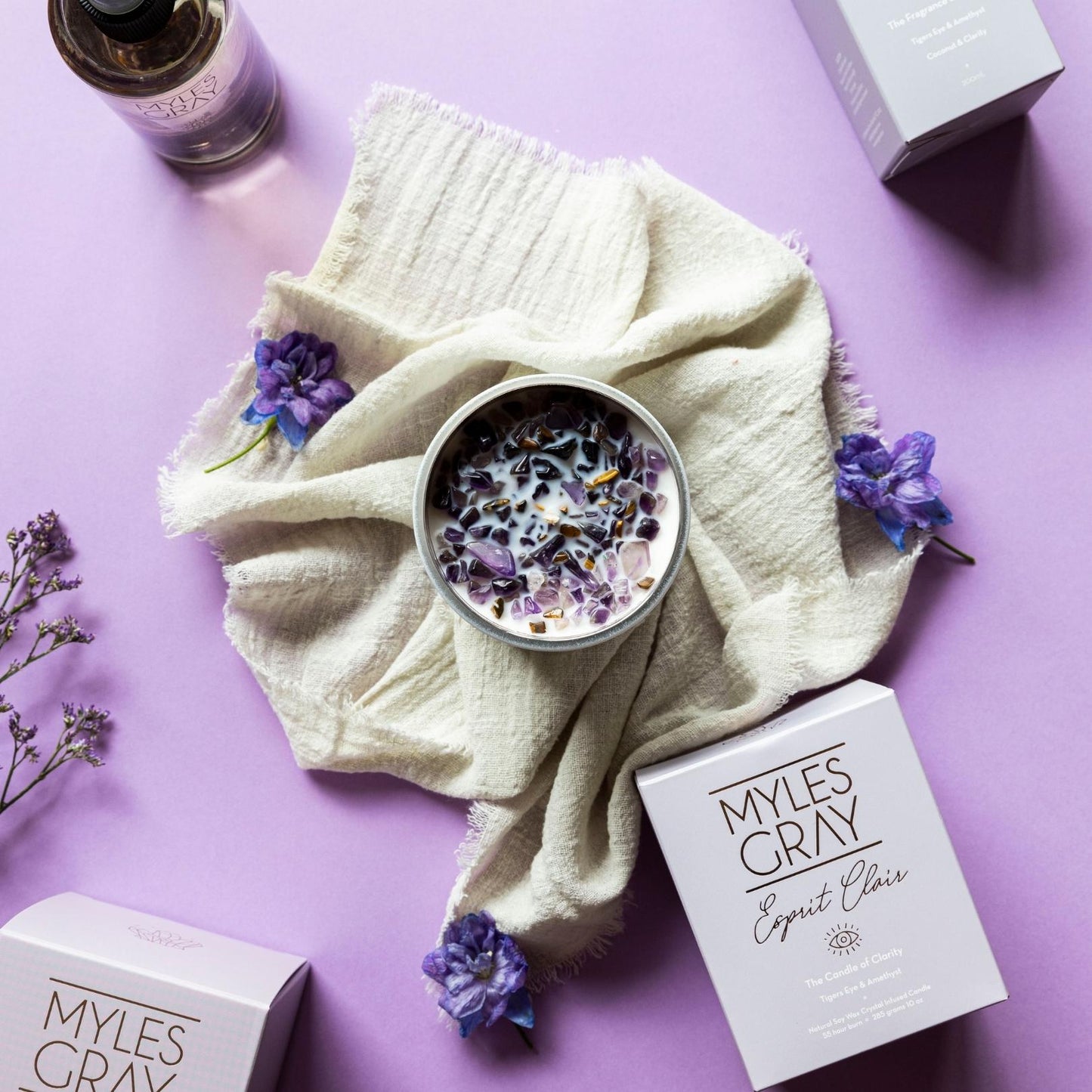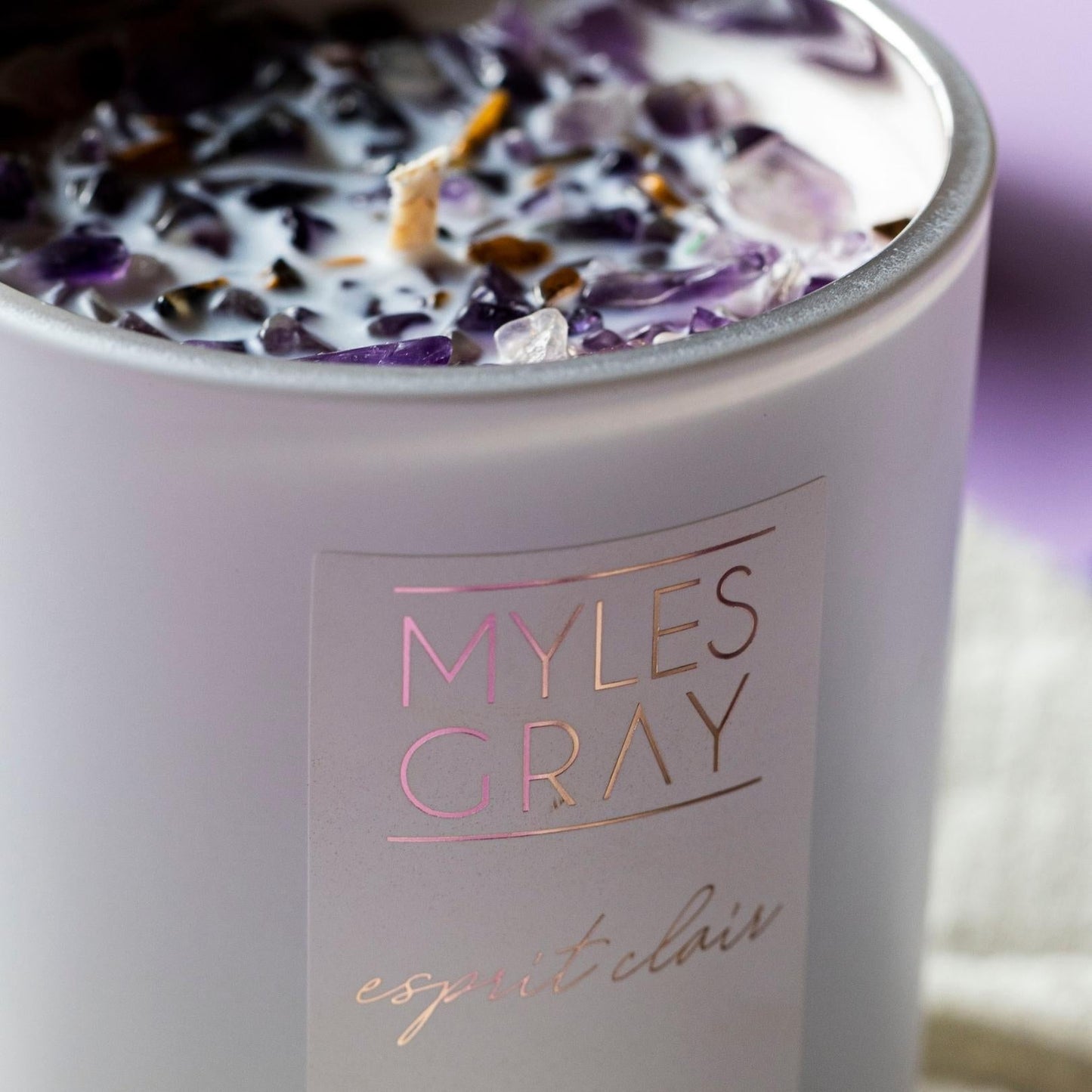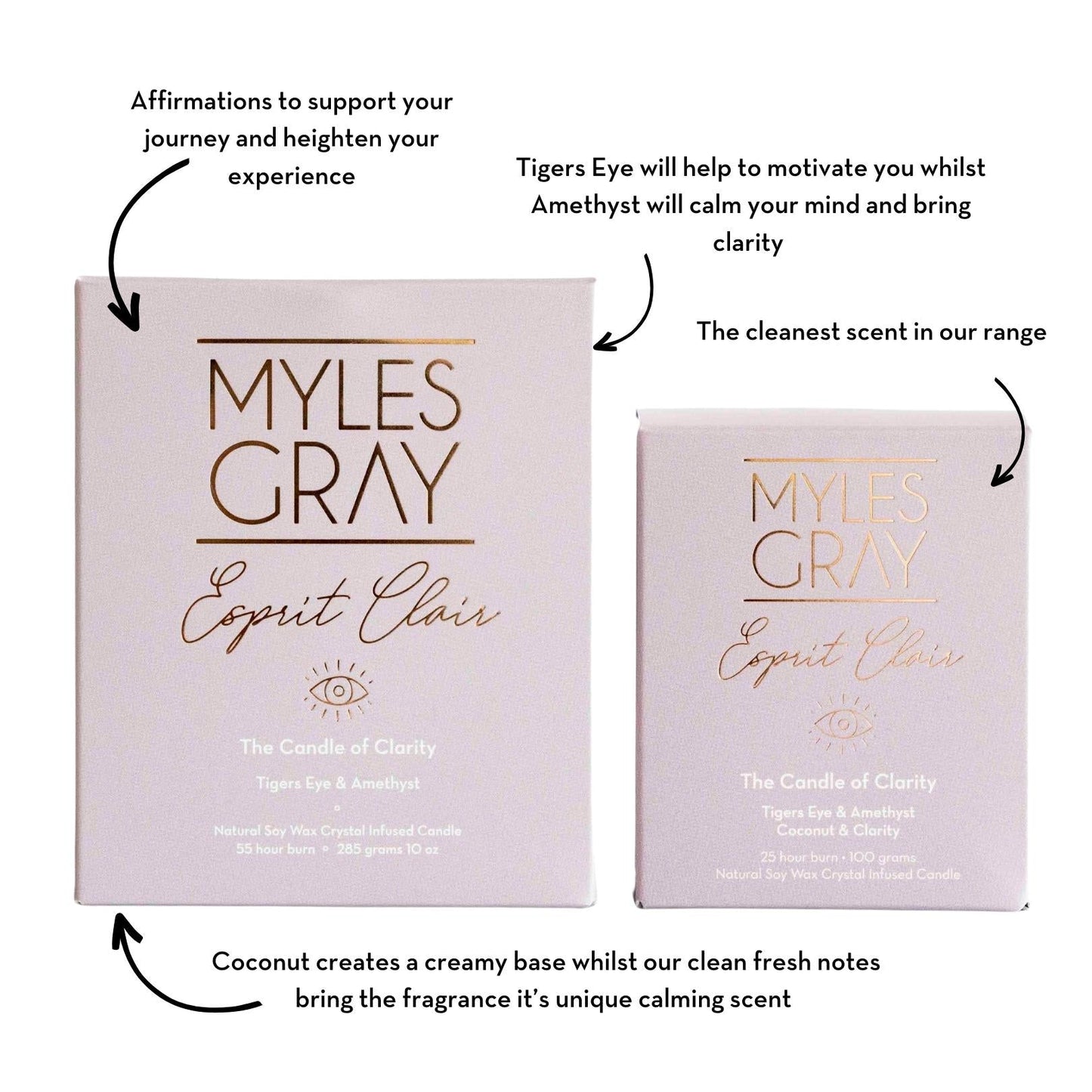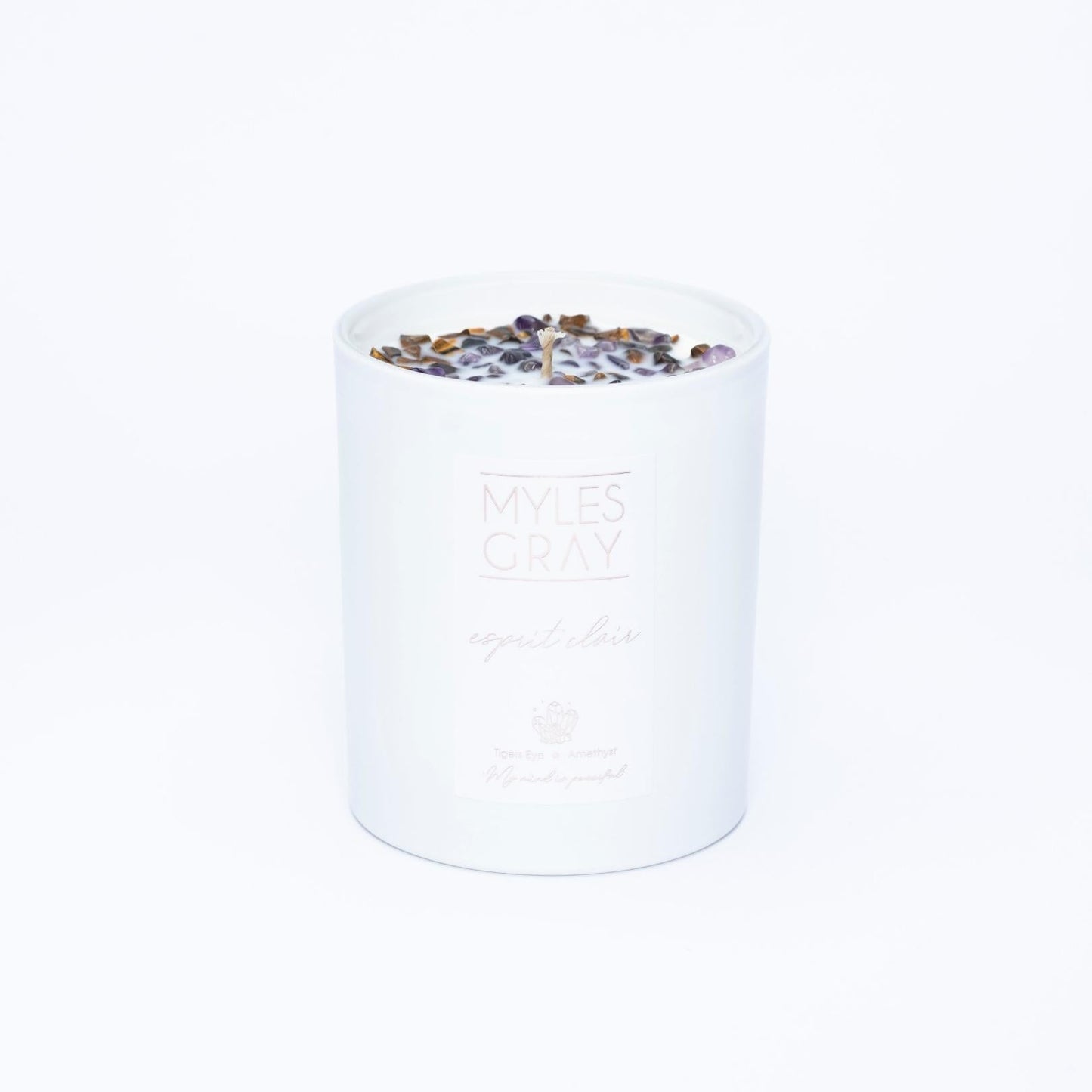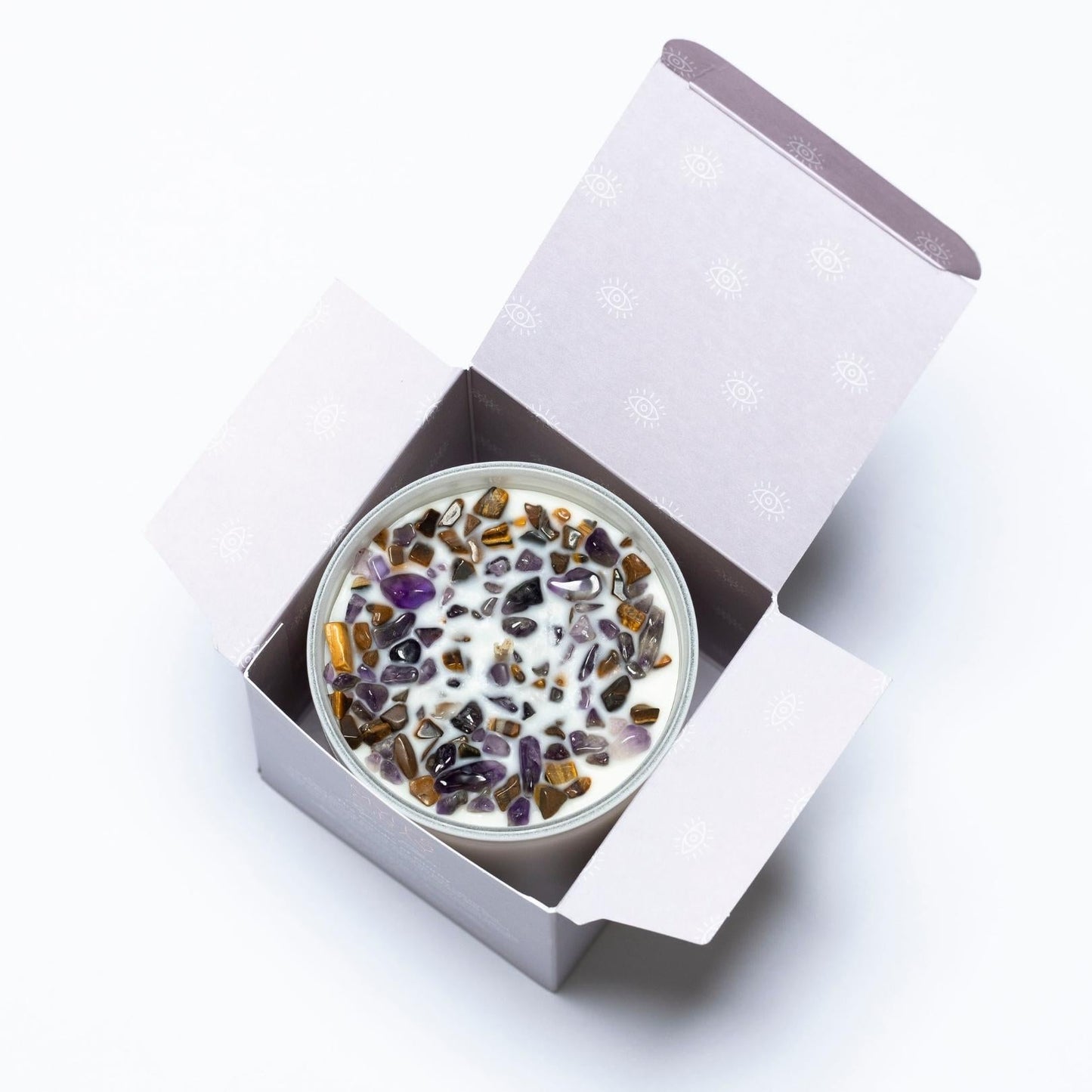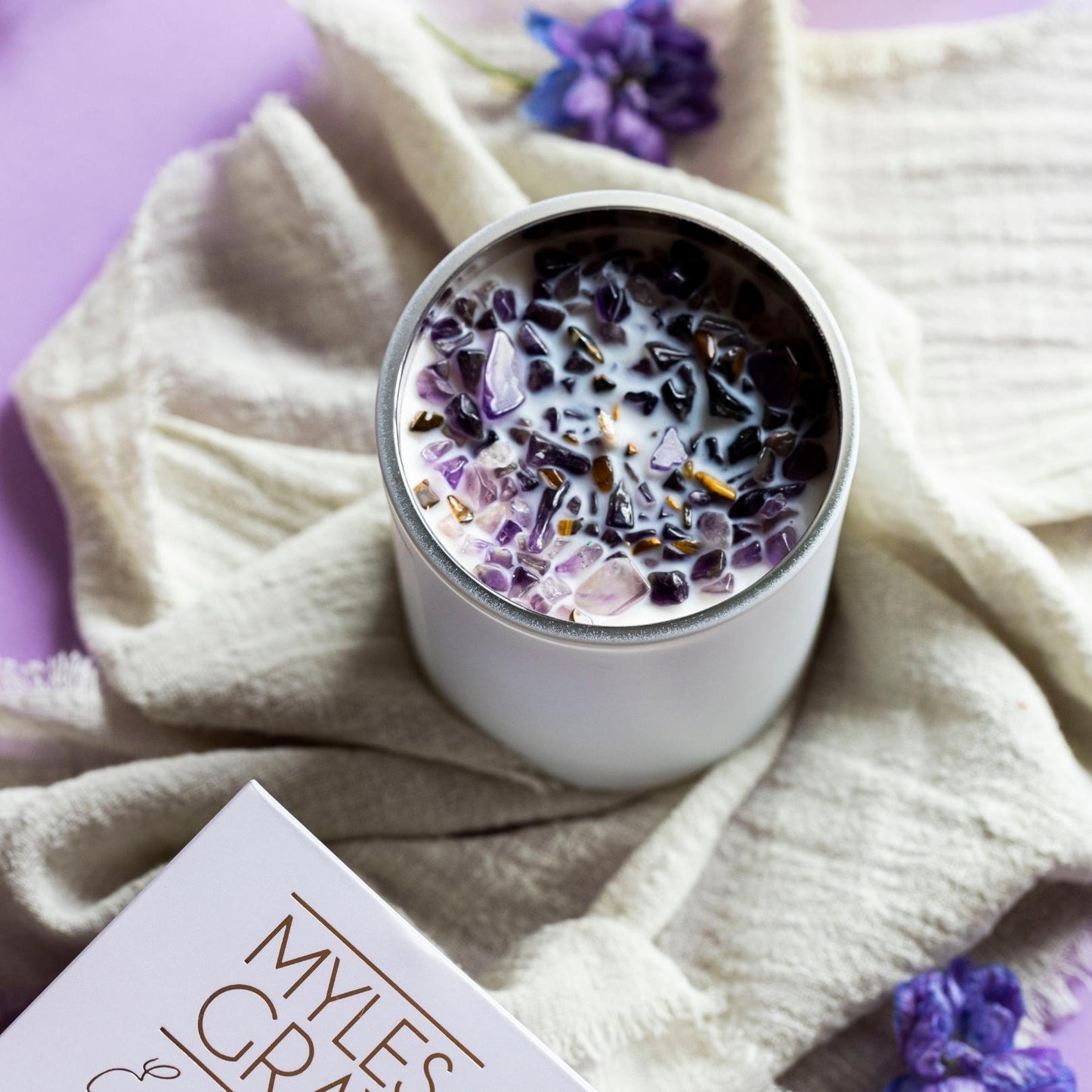 Fantastic Product that works
I'm always concerned when buying a product in regards to whether it will do as it says, or it's an expensive exercise in "don't buy again"… This product is FANTASTIC and lives up to everything it says. I've bought on repeat and now bought some for my daughter too. This product keeps my mind on focus, fills the room with a beautiful scent, and is relaxing at the same time. Thank you for a great product!
Clearly Beautiful
This candle was purchased for my son in a time of uncertainty and was struggling to navigate his way through. He loves it and has been burning it when he journals in the morning, he says it helps him to write with much more clarity.
Makes the room smell devine
Esprit Clair | The Candle of Clarity
Beautiful candle amazing cent