Regular price
Sale price
$59.95 USD
Unit price
per
Sale
Sold out
Infused with two of the most powerful healing crystals in the world, Tigers Eye and Amethyst. You will enter a zone of relaxation and heightened focus, helping you to achieve your goals and manifest your desires with ease.
Tigers Eye - renowned for its ability to recognise inner strength and clarify intentions - perfectly complements the peaceful and calming qualities of Amethyst. This allows you to "switch off" negative thought patterns and experience a serene, balanced mind.
Esprit Clair's oriental, clean scent is reminiscent of freshly washed linen bathed in sunshine, with a touch of coconut for added luxury. Incorporating Esprit Clair into your life can ignite a deeper level of clarity, peaceful sleep, accomplished goals and overall serenity. Order now and experience the magic for yourself!
The notes:
Base: Coconut Milk, Vanilla, Cedarwood, Amber
Middle: Toasted Coconut, Musk, Lavender, Eucalyptus
Top: Buttered Rum, Lemon, Lime
 The affirmations: 
I act with courage and confidence.
I will live my life as the exciting adventure that it is. 
I will turn my dream into goals. I will turn my goals into steps. I will turn my steps into actions. I will complete an action everyday. 
The nitty gritty:
200ml High Quality Fragrance
Proudly Hand Made in Melbourne
Affirmations will provide stronger energy
Where to put me: 
Esprit Clair was made for the office, but also works in living rooms. Let the crystals guide you when placing this diffuser as it will be drawn to its natural home.
Pairs well with:
Lumiere (to enhance meditation)
Vous Pouvez (to increase confidence and clarity in a work setting)
Mauvaise (to remove negative self-doubt thoughts)
Navre (to have clarity through grief)
Chakra Alignment – Crown
Ingredients:
Alcohol, Demineralised Water, Fragrance  
Share
View full details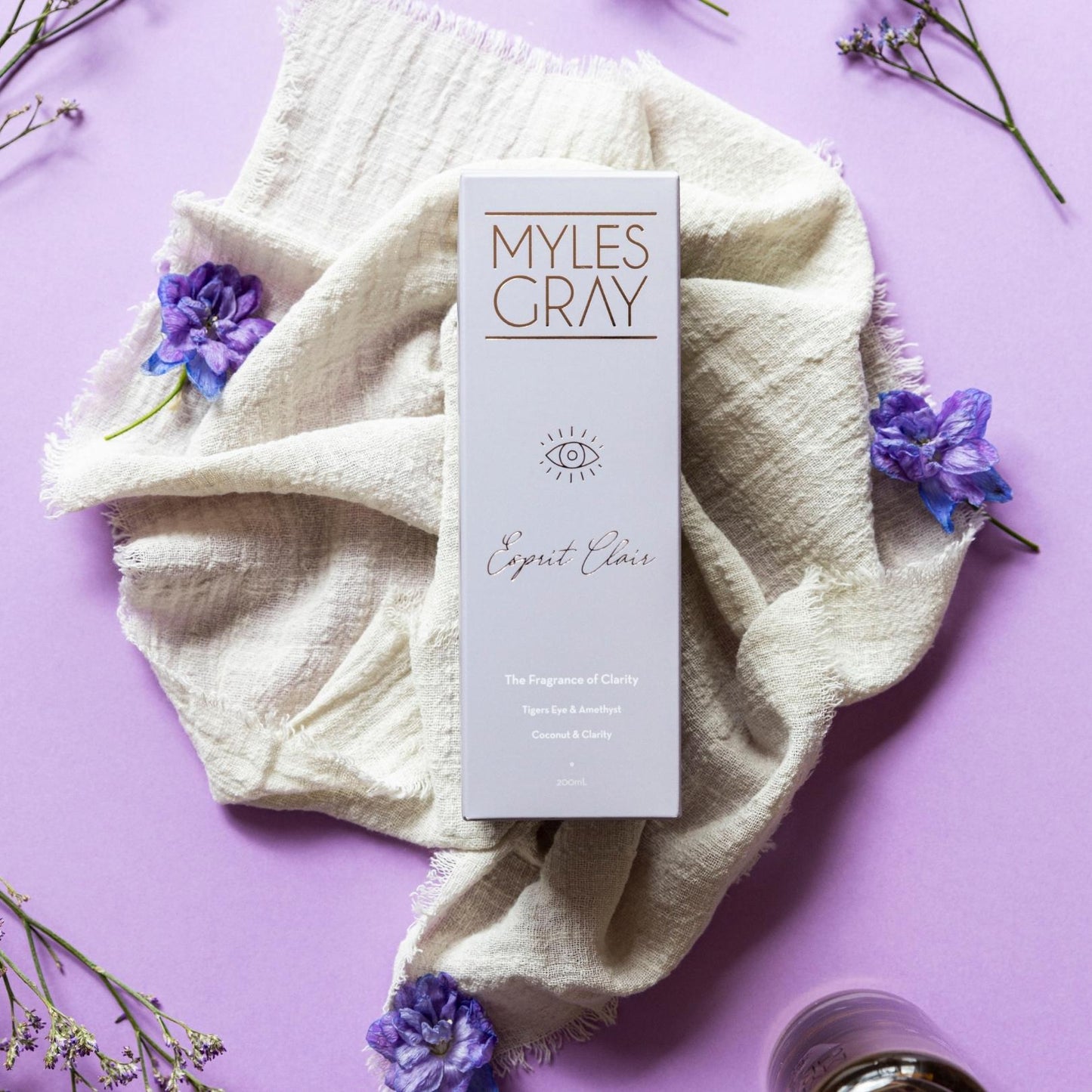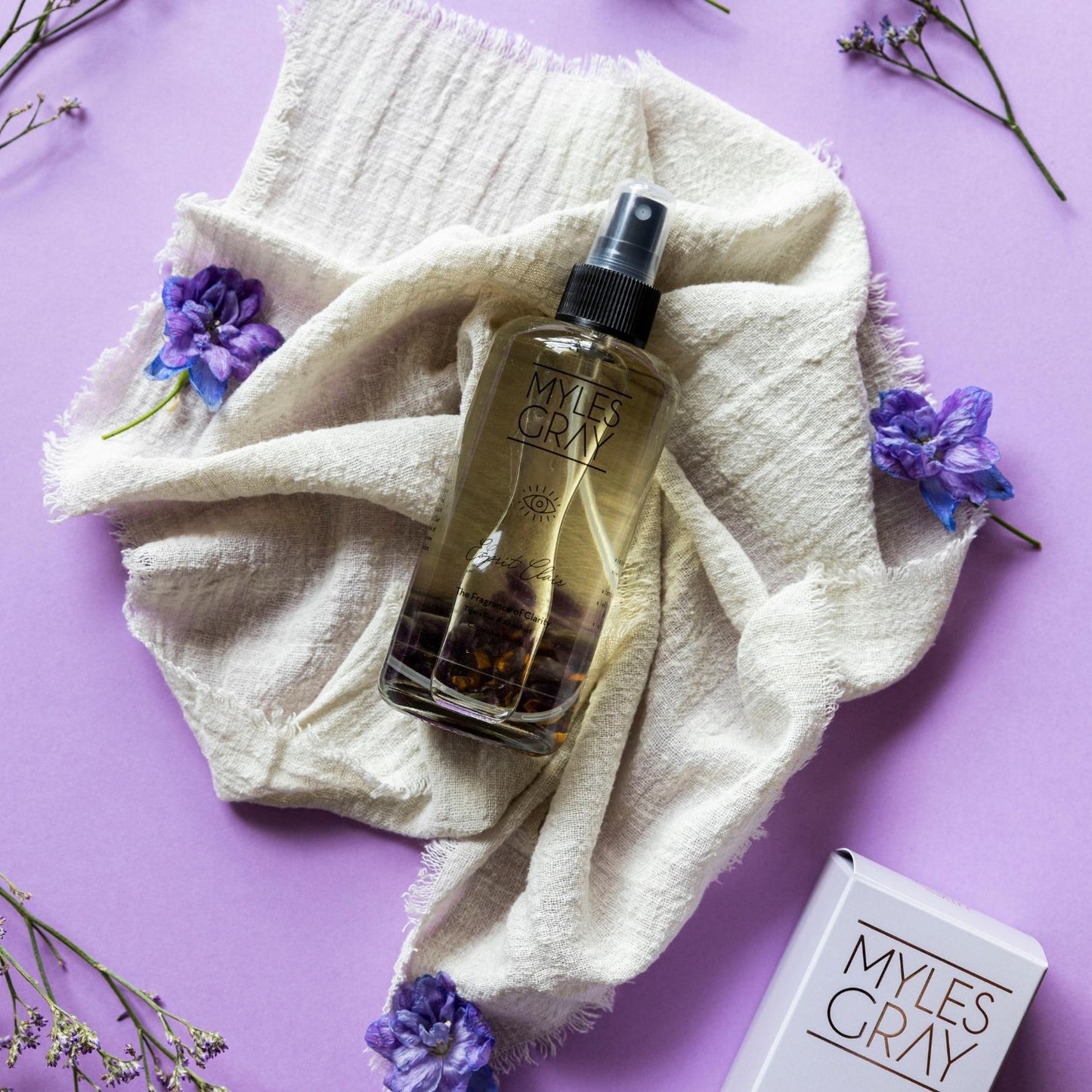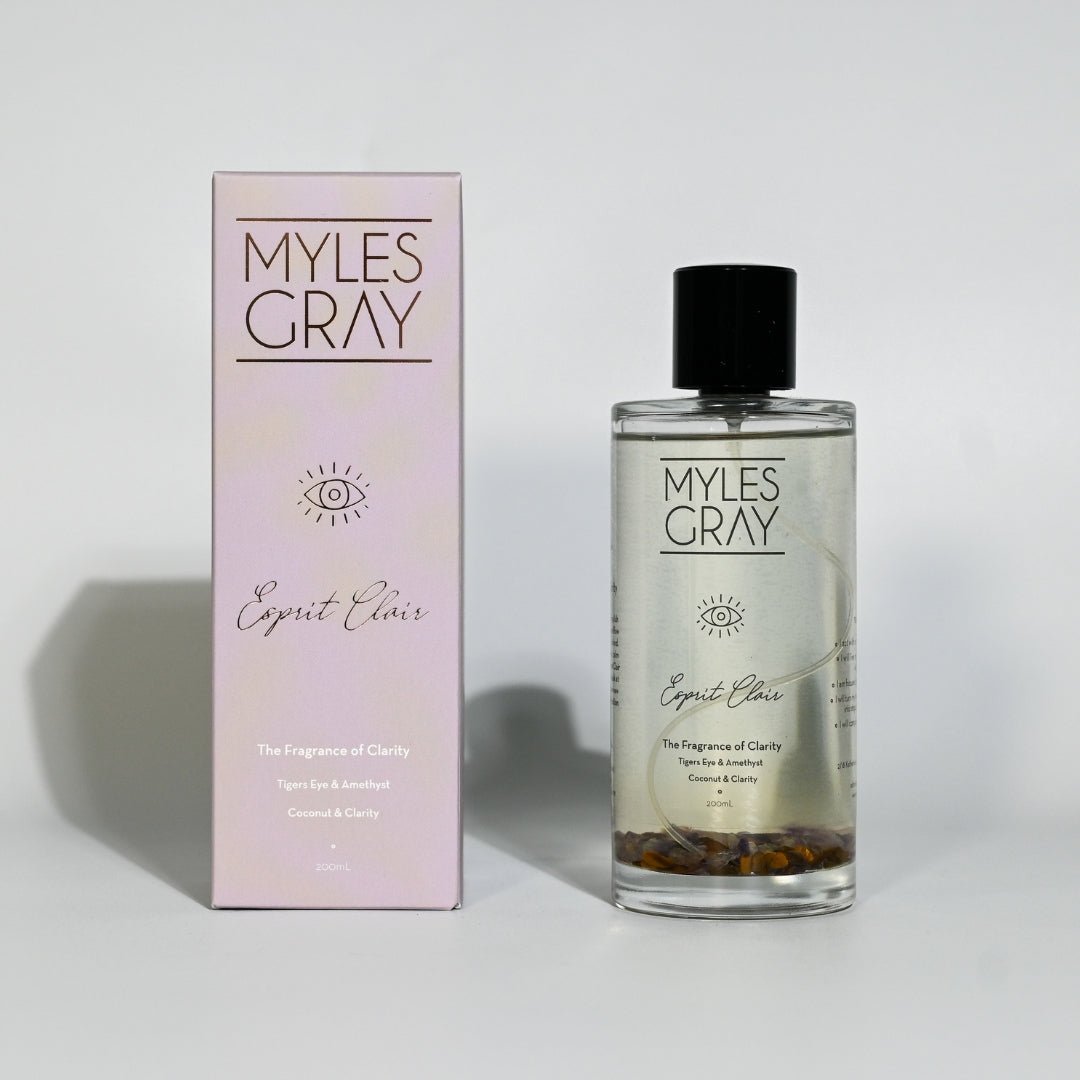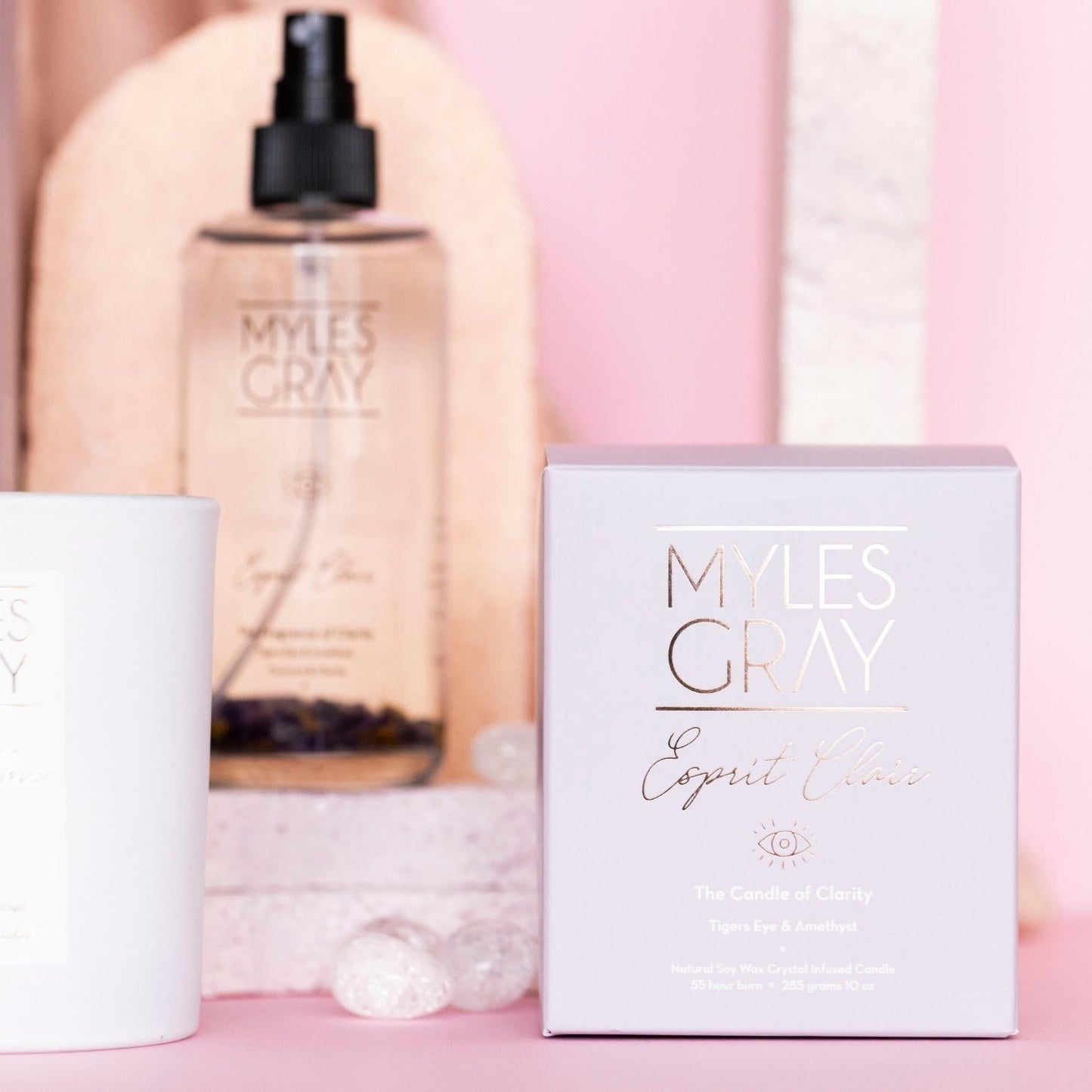 One of my favourites
I've purchased many candles and this has to be one of my favourites ! The scent is subtle and calming .
Love the scent -one of my favs
Cannot fault highly recommend
The quality of the scent is amazing!
Absolutely love Esprit Clair
Each day I spray in my home office to gain clarity. It seems great, even my husband loves it.
Game changer
This room spray is incredible. Not only does my house smell more amazing, I feel so much more productive on the days I use it. This is becoming an everyday staple for me.